A tradition dating back over 80 years, our biennial musical is a celebration of talent from across the school: students and staff working together to craft and execute a breathtaking week of performances. Mr Flower, Subject Leader for Drama, works to ensure that we 'centre everything entirely on what we can do in house', or with support from Old Challoner's – an achievement that we are very proud of.
This page showcases the musicals of the last 10 years, representing the efforts of a vast number of individuals, current and former, from both our school and the High School. We look forward to the future musicals, and to seeing how they manage to somehow top the last.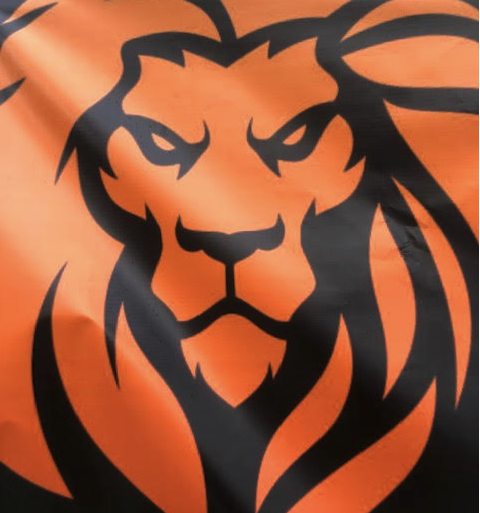 The Lion King
2022
The Lion King. The first-ever Junior Musical from DCGS was… incredible. For six months the students worked tirelessly learning songs, doing dances and learning lines. Over 1000 lucky people were able to come to see the result - an hour long, infectiously joyful and spectacularly executed performance.
When the famed West-End show arrived at DCGS back in September 2021, intensive rehearsals and production started almost immediately. After months of hard work, we asked the cast and crew to share their thoughts and feelings on what they hoped would turn out to be an incredible performance.
Seb, who played Older Simba in "Cast Tim", told us that he was extremely surprised to get the lead role as he hadn't originally auditioned for it. He admitted that in the first rehearsals, it had seemed ludicrous that they were going to produce a full-fledged musical but that the cast had made incredible progress. Jack, a member of the ensemble and giraffe on stage, added that the constant multitasking of singing, dancing and acting was at first difficult, but then the cast began to go with the flow of the music. Seb acknowledged that this could not have been done without the 'phenomenal' organisation and enthusiasm of the amazing directors Mrs Anstey and Miss Jones, assisted by Mrs Blackburn, Mrs Jones and Mrs Atkinson.
The joy of working in a group for so long is how much you gain from it. You make friends, you become more confident, you improve your ability (in this case) in music and drama, you gain life lessons and experience (for example how to collaborate on a big scale) but most importantly, you just have many hours of fun and joy. As the team spent more time rehearsing with each other, it started to feel as if the group was a family. Everyone knew each other and everyone felt like they could go to each other if they needed help. Max (Older Simba in "Cast Elton") denied the rumour of any rivalry between the two different casts, even going on to say it was a great idea, and simply a different form of friendship.
We also asked Max if it was strange performing as an animal, to which he replied saying, "It is a bit of a weird new experience, but you just have to practise walking, talking and acting like that animal, and soon enough you feel their vibe!" He also commented on the nerves, saying "It is nerve-wracking at first, but you get up there and begin to feel amazing. It was a lovely feeling to be with other people who are working as hard as you are trying to get things done, together."
A production is impossible to pull off without the hours of design and technical work which happen (quite literally) behind the scenes. With this in mind, we interviewed Freddie from the backstage team. He explained that he and many other members of the team had initially got involved in set design because of their love of art, adding jokily that it was also due to their inability to sing and act.
The six months of hard work culminated in the performance which went remarkably. The cast remembered every one of their abundant lines and everyone sang their hearts out. Lighthearted comedic sections provided comic relief, and spectacularly sung solos from the main parts topped it all off. So many people worked their socks off to get this musical together and wow, did everyone do so well!
42nd Street
2022
The sum of six months of blood, sweat and tears in the form of memorising lines, setting scenes, rehearsing music, organising tech and so much more resulted in the production of the first Dr Challoner's Musical in two years - 42nd Street.
Boys and girls from both schools sang and danced their hearts out, with the energy from the rehearsals not dropping for a single moment in the final performances. The American musical fascinated us all with its amazing musical numbers, unique characters and extravagant set designs. The stunning costumes were so impressive.
All four performances were received extremely well, with Mr Roe even saying a few touching words on opening night - COVID disruptions had prevented a 2021 Dr Challoner's Musical, so it was incredibly satisfying to successfully see 42nd Street through to the end. It was an incredible chance to be able to be involved in such an amazing production and lasting memories were made along the journey.
Our House
2019
The 2017 performance of Dirty Rotten Scoundrels left this year's company of Year 9 to 13 students with the mammoth task of maintaining the exceptional standards of Challoner's musicals for this year's performance of Our House. The four shows, including a sold out final night, managed to uphold the record, creating a phenomenal production for both the audiences and those involved.
Our House follows the story of Camden lad Joe Casey, whose terrible decision on the night of his 16th birthday changes his life forever, with Joe splitting into two personalities: Good Joe and Bad Joe. Joe's deceased father ties the two stories together, as Joe tries to win over the girl of his dreams, Sarah, and save his beloved Casey Street.
Featuring the music of Madness, crowd sing-alongs were not uncommon, with numbers ranging from the chaotic, wild Baggy Trousers to the party atmosphere in Wings of a Dove and of course the classic It Must Be Love. The cast had spent the past three months learning the songs and complex dance routines; we found the combination of both particularly challenging. Mr Tansley, Ms Ashton and Mr Flower's endless work ensured all the pieces came together to make for a massive spectacle.
The musical was an incredible experience to be part of. A gigantic LED screen, dazzling lighting, an exceptional live band, exciting costumes and makeup and professional microphones could only have come together with the enormous amount of work put in by the tech crew and many members of staff behind the scenes to create four nights of pure brilliance. As put quite fittingly in Baggy Trousers, 'Oh what fun we had!'
Dirty Rotten Scoundrels
2017
In this fantastically funny production, two con artists (Lawrence Jameson and Freddy Benson) compete against each other on the French Riviera to win $50,000 from the rich American "Soap Queen", Christine Colgate.
Both tricksters cheat, lie, swindle and seduce their way towards the cash prize held by Christine but both encounter a number of problems, usually in the form of their opponent getting in the way.
Dirty Rotten Scoundrels, based on the 1988 film of the same name, opened on Broadway in 2005 and toured America the following year. In 2013 the musical was performed in Australia, before moving to the West End in 2014. Our show was the UK amatuer premiere of this musical.
The Boy Friend
2015
Sandy Wilson's The Boy Friend had a spectacular run of shows and played to large audiences every night. Featuring a relatively small cast of 45 students, the show is centred on the need for a young girl to find a boyfriend; the focus particularly on Tony (Thomas Kershaw-Green) and Polly (Alice Pumphrey) as they begin to fall for each other. The incredible cast, crew, band and creative team pulled through and put on a show that everyone involved, and everyone who went to see it, is very proud of. The colourful set, beautiful costumes and superb choreography all helped to make the show the swinging success it was.
We Will Rock You
2013
The scale of this musical, written by Ben Elton and Queen, was vast, with 80 cast members and over 120 company members. Sam Wilson starred as Galileo and Sophie McCluskey as Scaramouche; Scott Brooks, who performed as Khashoggi, has since moved on to begin a professional acting career in drama school.
Split into two acts, We Will Rock You is based in the far future on a planet once called Earth: iPlanet. Run by the evil Killer Queen, (played by Kate Patel) here instruments are banned - computers generate all musical hits, which are then downloaded by everyone. Galileo and Scaramouche are two members of society who don't fit in, and the musical follows them and the Bohemians as they search for 'the place of living rock'. When there, Scaramouche plays the opening guitar of We Will Rock You, and the Killer Queen is defeated.
Featuring the talents of Miss Gallagher, Mr Tansley, Mr Holt, Miss Ashton and Mr Flower, We Will Rock You also benefitted from the help of two Old Challoner's: Giles Stoakley on set and lighting design, and Matthew Talk on sound design and digital mastering - each working in their respective fields.
Guys and Dolls
2011
Produced by Miss Gallagher, Mr Tansley, Mr Holt, Miss Ashton, Mr Flower and Mr England, Guys and Dolls featured many students who have since gone on to take music and drama further, namely: Joe Keogh, Jamie Griffiths, and Michael Prokopiou.
Nathan Detroit, who has been avoiding marriage with his fiancé Miss Adelaide, needs $1000 to rent a place in the crap game – the only problem is neither he nor his associates Nicely Nicely Johnson or Benny Southstreet (Scott Brooks) have the money. Nathan then places a bet with Sky Masterson: Sky must take Sarah Brown (Alex Richards) to Havanah. Sky in turn offers Sarah a dozen sinners for her Save-a-Soul mission. She initially refuses, but forced to take his offer at the prospect of her organisation being closed down, the two begin to fall in love. As the two women find out more about their men and the struggles of getting them to change their ways, they eventually decide to marry them first – which they do, and live happily ever after.
Little Shop of Horrors
2009
In this vibrant musical Taylor Dickson starred as Seymour, an insecure and naïve boy who, while working at Mr Mushnik's (Yaro Walker) failing flower shop, hides his feelings for the vulnerable Audrey (Anna Stansbury) – who is in an abusive relationship with the sadistic dentist Orin (James England with a notably comedic performance). Finding a new plant, Audrey II, the flower shop is given new life, but there is a catch: the plant wants only human blood to feed on. Seymour first provides Orin, then Mr Mushnik to hide the crime, but when Audrey II attempts to devour the real Audrey, Seymour is faced with a terrible decision.